Warrego Warmblood Stud
Dayboro (45km north-west of Brisbane)
Queensland, Australia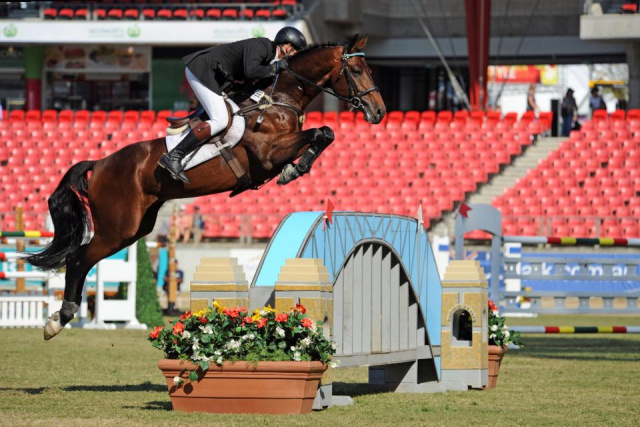 The Warrego Warmblood Stud specialises in the breeding and training of performance horses for the Olympic disciplines of Jumping, Dressage and Eventing.
Warrego Stud offers a range of services including breeding with our stallions. We are also available as an agent for the sale and purchase of horses from Pony Club to Grand Prix level as well as Professional Training, Re-Training and Starting of horses. Both Robert Goodwin and Christy Gripske are available for lessons and coaching of riders at all levels.
We welcome you to come and agist your horse and/or train at our properties. Please contact Robert for a quote or any questions you might have.
Click here for video of Sandons Brisbane Royal World Cup jump off
Pheobe with Warrego Tinker Bell
Please visit our sponsors - Powerup Lawncare Products, My Farm 2 You, HYGAIN, TuffRock, Grand Prix Rugs and Horse Barn